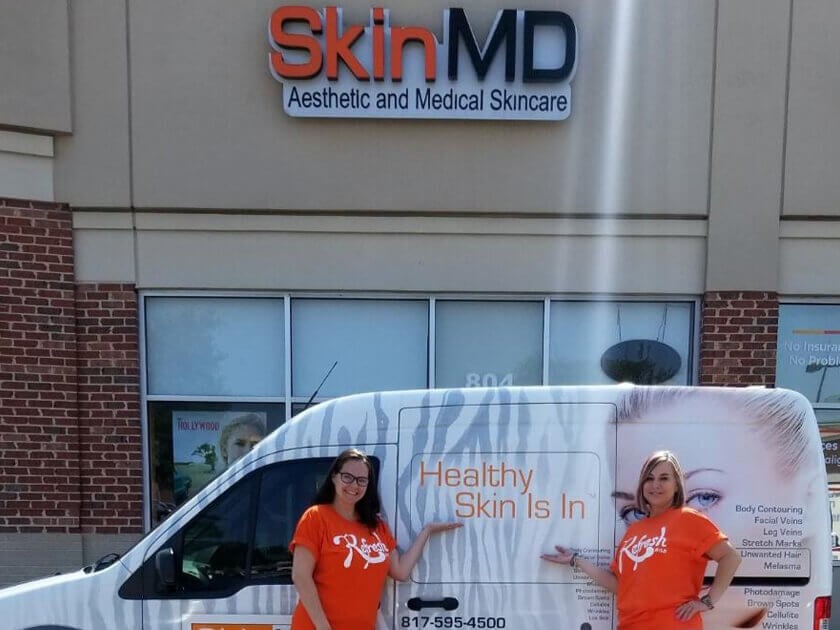 ABOUT OUR Hurst, TX DERMATOLOGY OFFICE
Our calm, relaxing atmosphere at SkinMD is a top priority when it comes to providing a welcoming space for our new and current patients to arrive. Our Hurst, TX SkinMD location was founded by Dermatologist Tracie D. Swayden to provide her patients with a clean, carefree space to have medical and cosmetic dermatology appointments. With amenities like television to watch with fresh coffee or filtered water to drink while you await your appointment, our team at SkinMD hopes that you feel right at home before your appointment even begins.
Our Hurst office is open Monday through Thursday from 8:00 a.m. to 5:00 p.m. and on Fridays from 8:00 a.m. to 4:30 p.m. Our dermatologists and aestheticians offer their services on Saturdays by appointment only. You may book appointments with Dr. Swayden or our certified physician assistants (Mark Brooks or Karen Sticka) at this location as well. We look forward to getting to know you and seeing the difference SkinMD can make in your health and appearance.