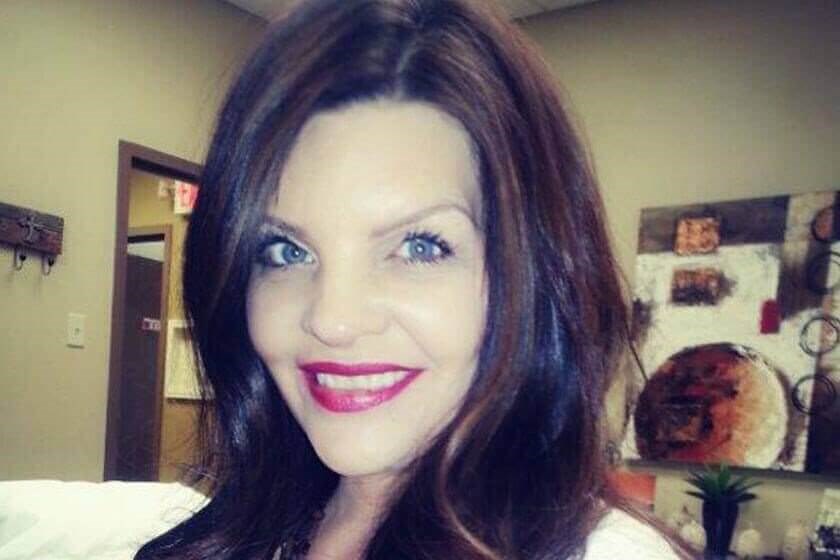 Kimberley began her career in aesthetics in 1998 after graduating from Fort Worth Cosmetology School. She quickly learned that she wanted to expand her career in the medical field and took an advanced course at the Conservatory of Aesthetics in Chicago, IL. She has worked with some of the top plastic surgeons and dermatologists in the DFW area and has been employed at SkinMD since 2012.
Kimberley is trained and certified in a variety of laser procedures, including photorejuvenation, laser hair removal, non-ablative skin resurfacing, and radiofrequency therapies. She is a master-trained SkinPen specialist, using the advanced microneedling system to target specific concerns such as wrinkles, acne scarring, and large pores. She also provides a number of aesthetic services to our patients, including chemical peels and HydraFacials. Kimberley creates customized skin care programs that combine different nonsurgical facial rejuvenation procedures to help each patient achieve his or her desired appearance. She really enjoys working closely with our medical providers to ensure our patients get the best possible outcome to their overall skin health and wellness. She has performed more than 1,500 SkinPen treatments, 20,000+ successful laser procedures, and more than 10,000 chemical peels and HydraFacials.
In her free time, Kimberley loves spending time with her family and friends, participating in anything that involves dogs, and attending her nieces' and nephews' sporting events.
Reviews
"Have used SkinMD services for medical and cosmetic over the past ten years. I'm always satisfied."
S.V
Office Visit
"My first time at SkinMD was great. The staff were very professional and friendly during my appointment and covered any questions or concerns that I had. After trying countless treatment plans for my acne, I really didn't think there was much else I could do for my skin. However, the professionals here are confident in their ability to treat your acne. If you're looking for a dermatology clinic I would definitely recommend this one!"
B.B
Office Visit
"Great experience. Very relaxing. Excellent, detailed, thorough facial ! The Best"
D.R.
Office Visit
"I have been going to Skin MD for over 10 years and I wouldn't trust anyone else with my skin or my families skin. I refer all my friends and family to Dr. Swayden for dermatology and Kim for aesthetics."
A.T.
Office Visit
"Love the services here! Kim is awesome and my session was so relaxing it put me to sleep. Was just what I needed! Both my kids enjoyed their hydrafacials too. You spoil us!"
E.R.
Office Visit