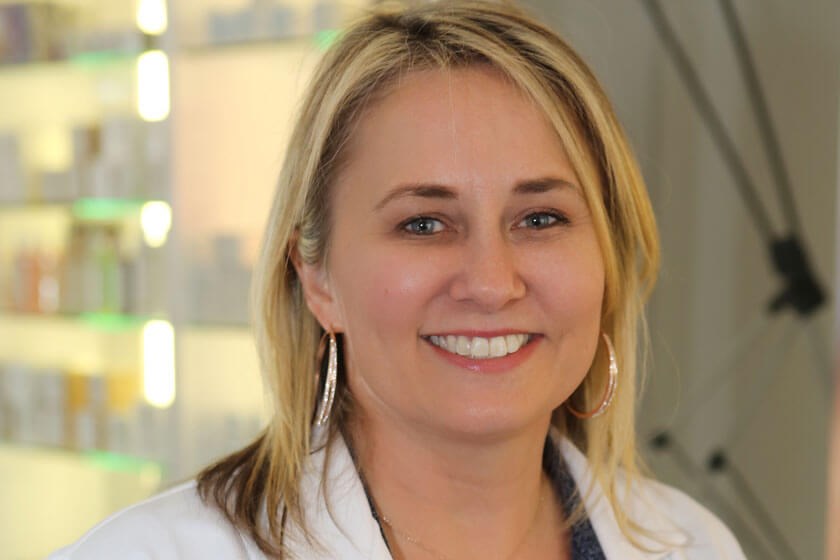 Karen Sticka is a board-certified dermatology physician assistant who specializes in medical, surgical, and cosmetic dermatology at SkinMD. A native New Yorker, she graduated in 1997 from Canisius College in Buffalo, NY with a bachelor's degree in science and sports medicine. In 1999, she completed her studies as a physician assistant at LeMoyne College in Syracuse, NY. Karen spent her early medical career in emergency medicine, diagnosing and treating everything from simple illnesses and injuries to life-threatening conditions. She initially gained dermatology experience in cosmetic and laser procedures, and soon discovered her true passion.

In 2015, her extensive training, education, and commitment to ongoing studies earned her the title of Diplomate Fellowship through the Society of Dermatology Physician Assistants. This status is the highest available achievement within the profession as recognized by the American Academy of Dermatology. She is also a member of the Texas Academy of Physician Assistants and an active member of the Texas Society of Dermatology Physician Assistants.

Karen provides a wide range of skin health services, such as surgical excisions, skin cancer screening, and treatments for acne, psoriasis, and eczema. She is also experienced in advanced skin rejuvenation techniques and uses a customized approach for each patient based on their lifestyle and skin care needs. She believes that patient education and prevention is as important as the diagnosis and treatment of their condition.

In her spare time, you can often find Karen on the baseball field cheering on her children or trying out the newest food trucks.
Reviews
"Everything was so great about this place! Every single person was fun and friendly, and PA. Sticka made me feel very comfortable. Looking forward to returning!"
T.M
Office Visit
"Easy appointment same day! Fixed my issue in minutes. Very polite, friendly, and professional. Highly recommend."
J.C.
Office Visit
"My dermatological needs have been met through Skin MD for over a decade. I visited several other offices throughout the metroplex and am so happy to have finally discovered Skin MD. Initially, the excellent and empathetic service I received was from Tracie. My last few appointments have been with her PA, Karen. This is a continuation of greatness. The staff is professional and kind, as well. I highly recommend Skin MD in Hurst for your skin's beauty and health. Thank you, Skin MD! ♥️"
S.L.
Office Visit
"I feel very nervous when I come to my appointments as I have developed all forms of skin cancer in my life time. But when I talk to the staff and doctors I feel very safe and know I am in good hands. I realize I must be diligent in keeping my appointments and in checking myself between doctor visits. I refer Skin MD whenever anyone wants to know who my dermatologist is. Thank you for all of your care and concern for me through the years."
P.K.
Office Visit
"My first time at SkinMD was great. The staff were very professional and friendly during my appointment and covered any questions or concerns that I had. After trying countless treatment plans for my acne, I really didn't think there was much else I could do for my skin. However, the professionals here are confident in their ability to treat your acne. If you're looking for a dermatology clinic I would definitely recommend this one!"
B.B
Office Visit